Get Behind Me Satan
Oooogh! there's a new White Stripes album... OOOH! this makes me ever so happy.
Otherwise i'm not in a pleasant state of conciousness. I had 2 exams today, will have another tomorrow, and another the next day. Not pleasing prospects. What's worse is that almost everyone else has almost finished theirs. damn them! Still.... they're fairly painless so far.
Art today was fun, the image analysis question was so easy a blind pig on stilts could have done it, about saving the environment and other such twiddle. of course that's important... but writing about it a lot perhpas isn't. Stupid hard left arts community.
Well, new album from my favorite band this week, and whilst exams have prevented me from buying it yet, I swear I will within some days, and then review and talk about it at length here. Any comments will be more than welcome. I've heard 2 tracks... and well... thye're sexy enouhg. Let's wait and see.
My collected randomworks comic "Garbage Collection" is finally finally published and out, so you can buy it for $5 off me, or from the delightful people here:
http://www.phasetwocomics.com
In other news, clockwork orange is gonna be SOOOOOOOOOOOOO sexy. photo shoots last week were fun and soon tickets! cant wait to see posters. yay.
well, more later, now attempted study.
be my friend! xoxoxoxo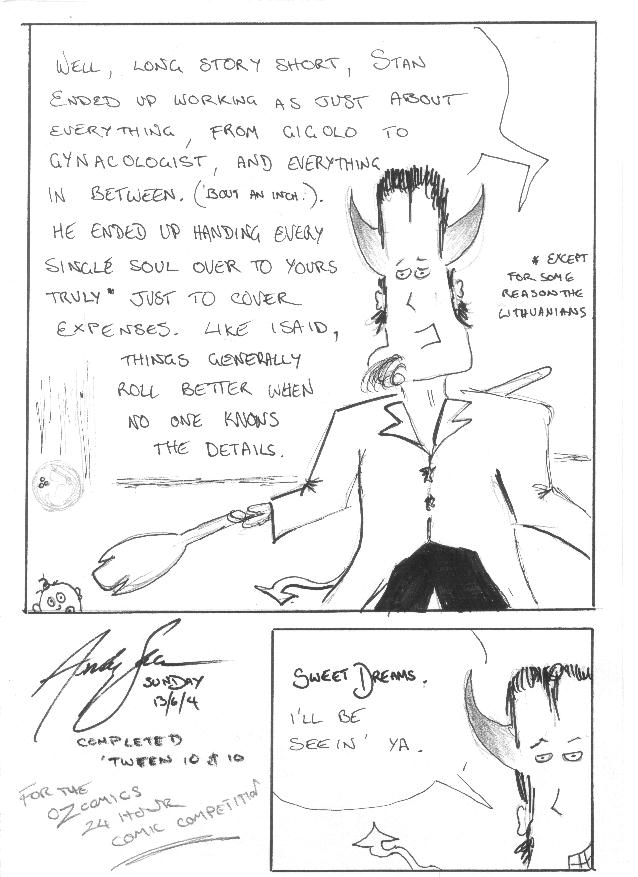 .